Even Without Experience, You Can Get A Job As A Storyboard Artist
If you're a storyboard artist, then you already know that you have the talent and skill necessary to tell a story with pictures. Professionals like you make big Hollywood movies that happen. So how do you get that job with a big production? Let's dig a little deeper to find out.
If you're looking for storyboard career options, you might want to start looking outside of just film production. That's helpful for anyone not living in LA or near big production companies. Start with the career center or alumni association of your college or university. Expand from there and begin networking with any industries that could benefit from having concept artists on staff.
Before talking about getting a stable storyboard artist career, let's go over what you might expect to make in this field reasonably.

How Much Do Storyboard Artists Make Each Year?
An average salary for storyboard artists in the United States is $95,425. There are regional variations in these salaries, but you can find your area's data through sites such as Filter or Glassdoor. You can also generate extra revenue through the gig ecosystem, possibly picking up jobs on Upwork and other sites.
Video Production Agency
High-caliber technology at cheaper prices has made video production easier than ever to break into. However, many businesses still need professional video services, be it shooting the raw footage or handling the final production. If your local community has a bunch of small businesses, then chances are good there are several video production companies around to serve them. Work that needs storyboards includes corporate training videos and commercials. If your portfolio is a significant experience, then there are possible employers out there who can use you and your work.
Advertising Agency
Another option that you can do right now is picking up the phone. Call every single advertising agency around town to see if they have any campaigns that could shooting boards, board-o-matics or storyboards. Especially if you're just out of school and only have experience doing storyboards for your class projects, this can be an effective means of getting experience on the ground floor. You may start off being a graphic designer, but this is something wonderful about advertising agencies. They need artistic talent for many different projects, so graphic positions are filled at multiple levels. You can watch how they produce multimedia projects for their many clients, including TV commercials and radio spots, all while you improve your professional storyboarding skills. Public relations agencies are also known to use storyboard videos when doing client videos.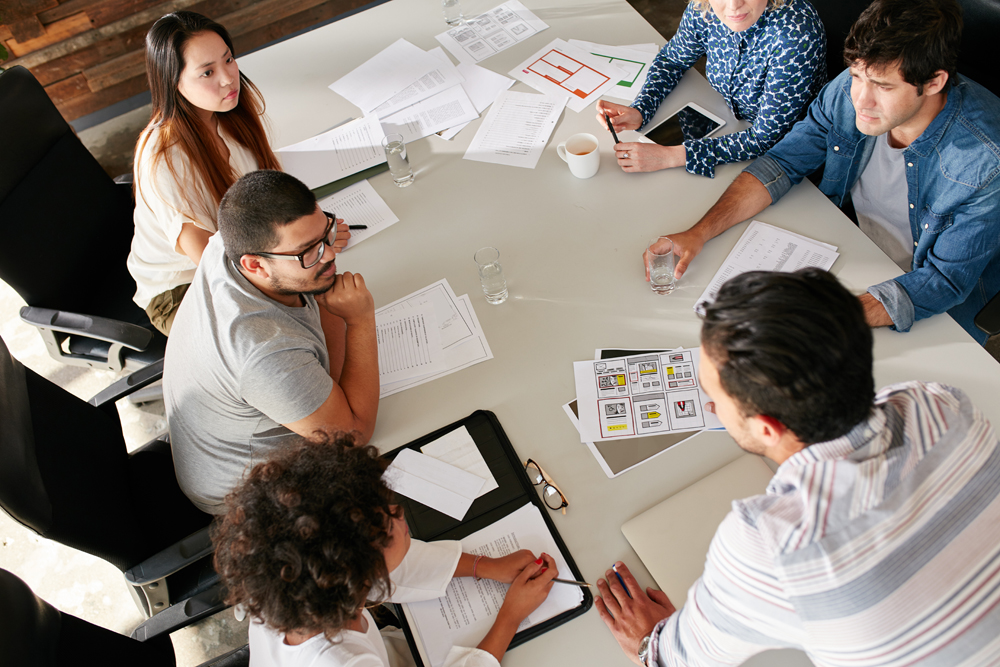 Union Qualification
If you've got your heart set on doing Hollywood blockbusters, then you're looking to do more than graphic design for a local marketing agency. The thing about jobs with big-budget movies is how they typically only use vetted professionals to fill their positions. That means you have to be a part of your union. Then again, how do you get into a union if the gigs that qualify you for that union already require you are in that union in the first place? This is a huge dilemma many storyboard artists face in their early careers.
Let's look into the requirements for joining the Local 800 Los Angeles Art Director's Guild:
30 completed union days
Professional work in the previous 365 days
Any non-union projects you work on still need a union agreement
Any union project wanting to hire you is permitted one director/producer request for a non-union storyboard artist or illustrator
To meet these requirements, don't emphasize the amount of money you'll be making right now. Remember that you're trying to level up your career here. This is a lot like medical school residency. Just consider this kind of work paid internship time.
If you want a different way to enter the Local 800, put together a portfolio with examples for lots of different kinds of production. Even without experience, you can still demonstrate the ability to do the necessary work. If you have a sufficient portfolio and no one else around to do this kind of work, you can still get hired.
It's crucial that you never get discouraged. Keep in mind that you can start small and then build up to bigger from there. Eventually, those big things will be a sizable salary and a package of great employment benefits.