The name "Renee" means "renaissance".  There's not a better word to describe Renee Reeser.  In addition to being one of the most respected and sought after storyboard artists, she's a multi-faceted creative powerhouse and self-proclaimed "ARTrepeneur."  We're very excited to interview Renee on art, life and what it takes to remain in the forefront of the continuously redefining world of storyboards.
SA-  As an established and prolific artist who works in a number of diversified visual art formats (a self-described "ARTrepeneur), what path lead you to the storyboard profession?
RRZ-  I received my BFA degree from a lovely private art college in Philadelphia called Moore College of Art and Design. They had an amazing Fashion Illustration department that really zeroed in on deadline driven advertising and editorial. However, with such a concentration on print, we only covered storyboarding almost as an aside in a single day and subsequently I never really thought much about it, due to my own lack of exposure and awareness. To me, sequential art was more about comics then. Personally, I was more into print and stills as a medium. But when I moved to Los Angeles, a boyfriend had a buddy who would work a few days a week, drove a nice car, made enough to pay his bills without a roommate, and had a little something left over and would go fishing the rest of the week. I wanted his job. When I found out he was an agency- represented storyboard artist, I asked questions, listened, then put together my own portfolio. I'd been freelancing and gathered some professional board experience working at a few illustration studios and small ad agencies. I made an appointment to do a "go-see" at my boyfriend's buddy's agency with my book on a Friday. They contacted me while I was on my drive home, and had me on a McDonalds commercial by Monday. Boom. I'm a Hollywood storyboard artist.
SA-  Is storyboarding a means to an end?…or the end in itself?
RRZ-  I guess that depends who you're asking? For me personally it's both a means and an end. What I mean by that, is I enjoy collaborating with a diverse group clients and creatives. I'll most likely use my drawing an creative skills to pre-visualize for myself and others until I can't anymore. Some folks really love storytelling via sequential art and this a means do so. I've always been the type of person who has several irons in the fire. While storyboarding is certainly a specialty, I love doing so many types of projects. It's the curse of the renaissance woman.
SA-  How has it helped you other artistic endeavors?
RRZ-  Learning to collaborate and work as a team, learning to take criticism and being exposed to so many types of creative business culture has resulted in being a well rounded artist. On a global basis, I've worked for publishing companies, major studios and networks, fashion and lifestyle brands doing everything from character design and development, to finished illustrations, to creative consulting. I also do comic book work, create jewelry and products and have had a few apparel lines.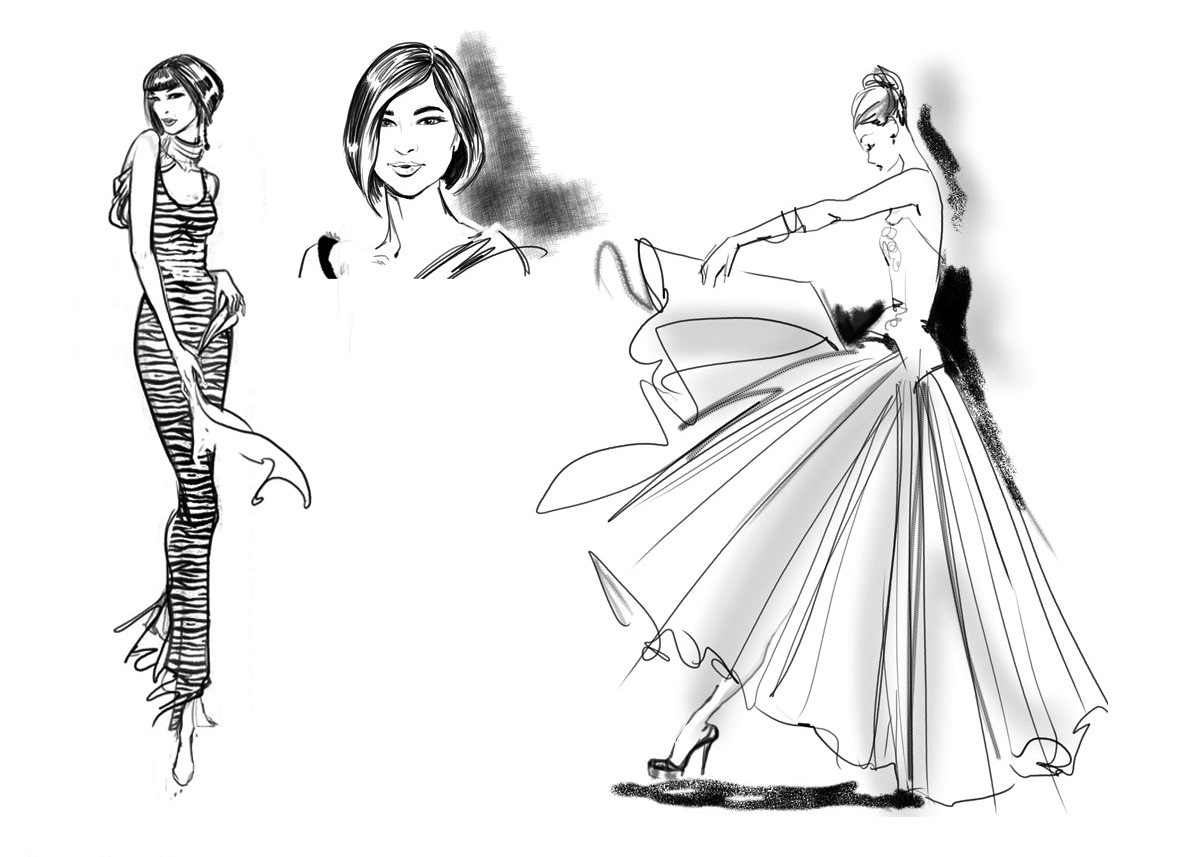 SA-  You've been an art director as well. How does that help in creating storyboards?
RRZ-  Working as an art and creative director has trained me to plan, over see and break down a larger project in manageable milestone segments. It's shown me how to read, interact and approach situations in a professional and more efficient way.
SA-  Do you consider yourself more of a creative collaborator or a storyboard journeyman?
RRZ-  Here's where I can let some of my inner geekdom out: in the old Craftsmen Artisan Apprentice guilds, an apprentice typically worked without pay from the master to learn skills. A journeyman worked with pay under the guilds watchful eye, eventually submitting for master approval. Whereas Masters themselves trained less skilled worked workers while owning their own tools supplies, maintaining their own businesses, etc. If we go back to 4th grade, my first enterprise was taking commissions to draw busty gals for a few male students who found a better way to spend their lunch money. Needless to say, there was a parent-teacher conference scheduled. My teacher expressed concern. My mother applauded my entrepreneurial spirit. By 6th grade, I had lined up paying gigs designing logos and patches for the local police and commercial establishments. Throughout high school I had plenty of portrait, mural work and other freelance gigs. So with over 3 decades of professional creative work experience, I'll say I've long moved to the master category. But you can call me mistress 😉 I have friends who me The Illustratrix, so it suits.
SA-  How do you handle creative disagreements with an your art director?
RRZ-  Well, typically whomever is signing the check is correct. But seriously, each and every scenario is unique and situation dependent. The best outcome of course is when you're on the same side of the table creatively. Finding the source of what's unsettling in their head and causing an objection to my proposed solution is priority one. I am the hired service provider and consultant. Its my job to find common ground and bring the client's vision to life. However sometimes we all encounter the occasional client who has a bad day, or is just out there. When that happens I do my bet to assess and appease. If necessary, I may reach out to my reps for further input and together create a plan to speedy resolution. Oftentimes, an emotionally neutral third party acting as liaison is very helpful.
SA-  Without burning any bridges, can you share any storyboarding war stories?…or assignments from hell?
RRZ-  Opting out of this- want a more positive bend to the interview please 🙂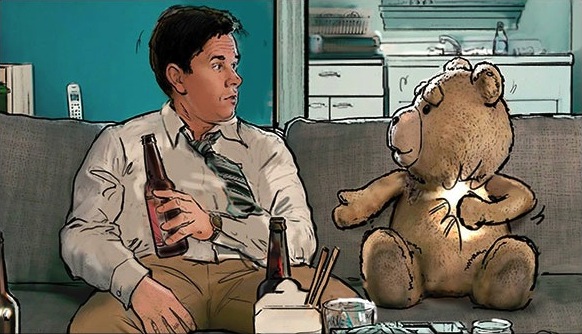 SA-  Throughout your illustrious career, what projects would you consider the most memorable?
RRZ-  I think the moment below describes it.
SA-  You worked on The Voice. What was that like?
RRZ-  Surreal in a way- I remember how my many of younger friends had crushes on Carson Daly. Now I was improving lines with him while drawing a Kia Soul / Voice custom car design for a branding tie-in. The gig included being grandfathered into SAG- How could I refuse?
SA-  The Voice aired a special segment featuring you designing of the judges' turnaround chairs. How was it to have your work and you personally seen by millions of viewers? (link including).
RRZ-  While yes, I reason I drew the chairs was to have replicas of them designed as car seats for the vehicle. I initially was booked this job through my storyboard agency as a casting gig. They need to book talent that could also draw during an on-air segment. My reps sent my headshot as well as some drawing samples to get things going and I was quickly cast. After getting the script, I realized there was an opportunity there to create addition for the ad, as the scene referenced some additionally required prop illustrations- The art department would normally handle this. Having worked on film art department jobs in the past, I know many Production Designers outsource prop production like this. I mentioned to one of my agents the possibilities of providing extra value to the client. So my rep worked out a deal where I was not only paid as a performer, I also was able to invoice for the service of creating Kia Soul design images used on camera and a prop equipment rental.
When the segment aired, I started getting a slew of texts and Facebook messages asking "Did we just see you on The Voice?"
SA-  You've worked on other high profile projects and with other high profile celebrities. What was it like to work with 2pac?
RRZ-  I was so excited to work with Mr. Shakur on "Gridlock'd"with Director Vondie Curtis Hall. Vondie was just establishing a track record behind the camera at the time as both writer, director and actor on the film, but still under contract and scheduling pressure in production as a regular on the series "Chicago Hope". The situation opened the door for me to essentially "direct" the film on paper, working closely with cinematographer Bill Pope. In return I was given a juicy Visual Consultant screen credit, as I opted not to join the local union for personal reasons. I spent a lot of time in the production offices and on set. I stand 6' in my stocking feet, but had heels on the day Vondie introduced me to Tupac. I remember towering over him and he said "Hello Ma'am". Such the polite gangsta rapper.
SA-  …and Oprah?
RRZ-  Oprah was a quicky… set design concepts no personal interaction… would rather talk about the next item…
SA-  …any others worth reminiscing over?
RRZ-  My artwork and drawings are often in front of amazing folks: famous actors and actresses, supermodels, special effects artists, animator noted producers and innovative directors. And I've been so blessed to meet and/or work with so many of my greatest influences. In the 80s, I was very visually inspired by the film TRON. Flash forward year later and I end up do production shooting storyboards for director Richard Taylor, the man responsible for developing that glow look in the film. The TRON light effect was groundbreaking at the time. Flash forward again and Richard brings me in on contract at EA GAMES to work with him on developing some cinematics and animations for Red Alert 3. I was exciting to get to spend time with Tim Curry on that project. At lunch in the commissary we ended up in line together several times and let's just say it's nice to have Dr Frank N. Furter serve you sushi and get the door for you.
As my contract was ending on RA:3, Richard put me in touch with another amazing visual effects pro spending time at Electronic Arts, Habib Zargarpour, know for his genius on "The Perfect Storm". Habib was working with Stephen Spielberg, who had a few games going at EA. I was then brought on board Stephen's secret development team, code named Project: LMNO to conceptualize lead character story points and emotion reactions. While in the past, we'd not met in person, my artwork had been in front of Stephen several times before, depicting everything from amusement park to advertising concepts. I remember the first day I met him. I was in the lobby waiting the elevator and Mr. Spielberg walked up and stood next me, nodded and said hi. Was we rode up to our meeting together, I reflected on how much his storytelling has not only influenced me, but global culture at large. From to Indiana Jones to E.T. and beyond, this man is an auteur, and I'm in a box on a wire with him. Everything was great until the economy collapsed and the project was halted.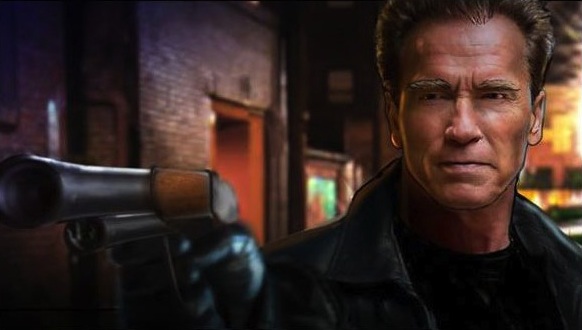 SA-  The storyboard industry and its technological tools has changed drastically since you first started. How have you been able to stay at the very top of the game?
RRZ-  Educating oneself and remaining open to change is the best bet in an ever evolving tech world. I was a relatively early adapter of the digital process. While I love the authenticity of execution the pencil, pen and paper provide, to me, it's trumped be the speed and flexibility afforded by working on tablet.
SA-  Where do you see the industry heading in the coming years?
RRZ-   It used to be that if you were serious about a professional storyboarding career, you needed to live in Los Angeles or New York. Thanks to the internet, you can work from anywhere. This of course is a double edged sword that has both leveled the playing field and stacked the deck somewhat against us long-time pros; now virtually anyone could become a virtual storyboard artist.
SA-  What's the biggest challenges facing today's storyboard artist?
RRZ-  With competition to contend with on a global scale, relationship building and customer service is more important that ever. Turning a first time client into a trusted collaborator often means repeat business.
SA-  Personally, you've made a point of giving back to the creative community. Tell us about The Humanities Project?
RRZ-  The Humanities project began as both a means to help creative young people in my hometown community and as a familial tribute. I'd realized many years back that my father, who passed somewhat recently, had no male grandchildren that would be perpetuating his surname. I got in touch with my old high school and created the RL REESER Humanities scholarship in his name, which is awards two star students a small stipend for college. We look for promising students that are going on to study art, music, dance, creative writing, filmmaking etc. Luckily my dad was well enough to present the first few awards with either myself or other family members. I also believe in mentoring when and where I can. The creative arts are important, but sadly seem to to be the first thing on the chopping block in an education system's budget.
SA-  Finally, since this is you…I feel we can close on a touchy-feely Barbara Walters-like question…(and I promise not to ask this of anyone else)…If you were a tree, what type would you be?
RRZ-  The Larch. Because i love Monty Python
Click HERE to check out more of Renee's Work.