It's safe to say that 2016 is turning out to be a popular year for virtual reality. From video games to music festivals (ie. Coachella 2016) we've seen VR transform from a gamers-only interest to widespread excitement over the budding accessibility of VR in daily life. Though you may have sworn to never wear one of the headsets, it's time to recognize that that promise won't likely hold true as VR is on the cutting edge of entertainment, and certainly here to stay.

FROM LEFT TO RIGHT: PLAYSTATION VIRTUAL REALITY, OCULUS RIFT, AND GOOGLE CARDBOARD
With an ever-increasing demand for VR, its accessibility has become more practical with each passing day. Currently, some of the biggest VR headsets are Google Cardboard, Oculus Rift, and PSVR.  Most available in the form of video games, VR offers a fresh take on first person shooter games, racing, and role-playing games for gamers. A common misunderstanding about virtual reality games is that the player is going to experience the game from a first person perspective. Though this is generally true, there are games like Chronos, which gives the player a fly-on-the-wall perspective, where they watch their character navigate foreign territory. But VR doesn't end with video games.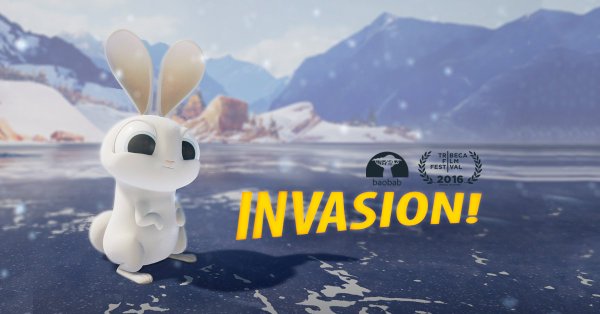 Just weeks ago, we saw VR makes its cinematic debut at Cannes Film Festival where, "Invasion!" by Eric Darnell,    co-director of "Madagascar", to "Giant" by director Milica Zec, were shown. These shorts allowed audience members the ability to choose where they were looking. This is an unparalleled experience as we've yet to see these two forms of entertainment cross paths. However, by allowing the audience member the freedom to look where they please, cinematographers relinquish their part in the storytelling. Film critics have both praised VR for offering new opportunities to take viewers on entirely new journeys, while others have condemned it citing the possibility to lose sight of the actual story and opting to look around.
"A decision has to be made about how you want to use the frame because technically, the far right and left side of the frame touch, and represent the space directly behind you," said Rudi Liden, a storyboard artist signed with Famous Frames located in Los Angeles, CA.  Liden recently drafted a storyboard for a commercial project that gives audience members a tour from downtown L.A. to the TLC Chinese Theatre in Hollywood, Liden shared his experience working on a virtual reality project stating that, "for the commercial [of the trip to the theatre], I extended the frame and did my best to capture about 180 degrees."  Stating that the broader visuals not only require more time and would also look odd in comparison to more traditional storyboards.


ABOVE: AN EXAMPLE OF STORYBOARD ARTIST RUDI LIDEN'S SHOOTINGBOARD FRAMES.
Since VR mirrors what the human eye sees – from focus to peripherals – practicing the ability to capture and accurately recreate a 180° to 360° image would be another beneficial "tool" a storyboard artists could add to their tool belt.  Liden concluded, "the most obvious player in the VR world is going to be video games for the next few years.  It's exciting, fun, and immersive in ways that traditional film and TV are not.  The overall potential, however, may change entertainment forever."
Regardless of where you stand, it's an experience worth trying. Here are four popular movies you can experience in VR…