How To Create A Storyboard
Creating a storyboard is a lot like writing a comic book. Like comic books a storyboard artist makes a series of drawings to deliver an idea of what a finished campaign will look like, so the campaign can be pitched to those who will approve and produce it. Storyboards also give producers an informal way to visualize what they need to create. Storyboards are a useful tool for planning everything from a tutorial to a feature film.
Drawing A Storyboard
Download storyboard thumbnails – These are printed panes that will outline very basic sketches in sequence. 

Director approved script – Meet with the director and make sure there are no script changes. Take notes on the on the storyboard thumbnail sheets before sketching. 

Dedicated workspace – Use the information gathered from the first two steps and start drawing at your dedicated workspace for best results.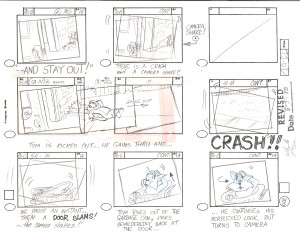 Making A Digital Storyboard
Scan drawings into image editing software  – Make sure to spend time cleaning up the images by add color and adding additional elements where needed. 

Place the drawings in order – Once you have enhanced the images make a one file that encompasses the entire story.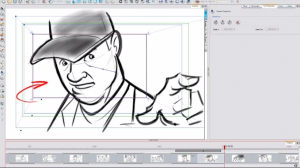 Storyboard Template
[ezcol_1half]
JPG Format
Download Storyboard Template (JPG)
(Right click, save link as…)

[/ezcol_1half][ezcol_1half_end]
Photoshop Format
Download Storyboard Template (PSD)
(Right click, save link as…)[/ezcol_1half_end]